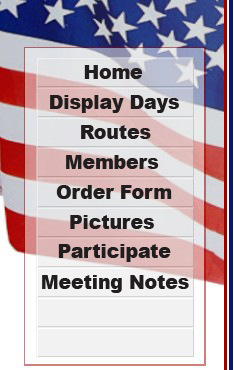 New Flags
New flags added to the display will be flown at Centennial Park for their first time out. If you have ordered a new flag look for it here first on the next scheduled Display Day once you've received your certificate.

Order Form
Please CLICK HERE to download our brochure and order form in .pdf format.
If you do not have Adobe Acrobat Viewer on your computer you will need to visit http://www.adobe.com and download their free pdf file viewer to view and print our order form.